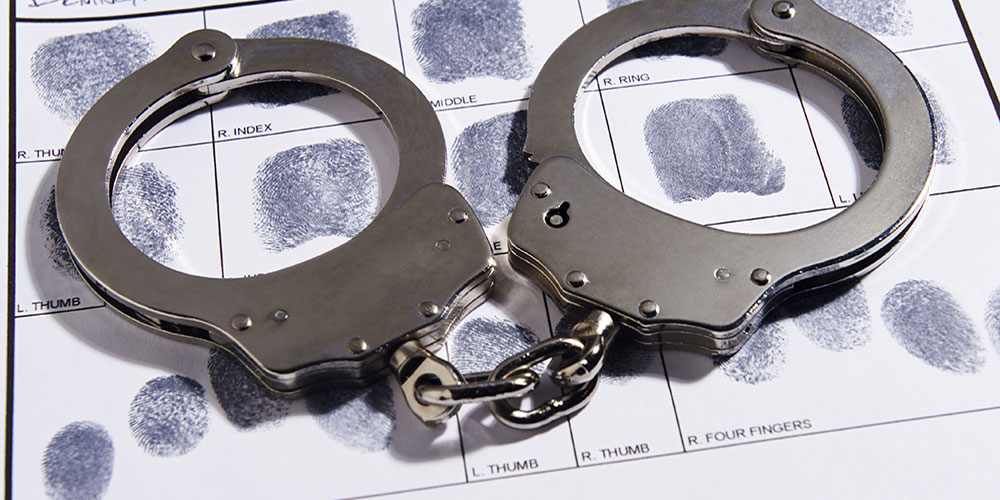 More than half of the arrests involved mass shooting threats against schools, universities or hospitals and were made through social media.
Since 31 people were killed earlier this month in two mass shootings in El Paso, Texas, and
Dayton, Ohio
, police say at least 30 individuals have been detained on threats of mass shootings.
Of those arrested, more than half of the threats were made against schools, universities or hospitals. While not all of the threats involved social media, its presence in the majority of these incidents raises concern about the contagion effect of mass shootings through social media.
Back in 2016, a study released by media researchers from New Mexico State University found the amount of social media attention a mass shooting gets affects the likelihood of another shooting in the days following the attack.
Their findings focused primarily on a 2016 study that analyzed 57 billion Twitter posts. The study concluded that if at least 10 out of every million tweets mention a school shooting following an attack, the likelihood of another school shooting goes up 50% in the eight days after the incident.
An earlier study conducted in 2015 found the amount of media coverage a shooting receives has a significant influence on its contagion.
"What we found was that for the mass killings — so these are high-profile mass killings where there's at least four people killed — there was significant evidence of contagion. We also found significant evidence of contagion in the school shootings," said Sherry Towers, a faculty research associate at Arizona State University and a contributor to the study.
The researchers also found the window where a shooting is most likely to lead to more incidents is about two weeks.
Jillian Peterson, a criminologist at Hamline University in Saint Paul, Minnesota, also found similar patterns in her own research, emphasizing that intensive media coverage seems to drive the contagion, reports NPR. Peterson compares it to suicide contagion when a high-profile suicide leads to more people taking their own lives. For instance, researchers documented a 10% spike in suicides in the months following the suicide death of actor Robin Williams.
Peterson, who has interviewed living mass shooters in prison, said her research has also found 80% of mass shooting perpetrators were actively suicidal prior to their crime. However, Peterson emphasized the vast majority of people who are suicidal do not hurt others and people with any kind of mental health problem are not more likely to be violent than others. But, a small portion of suicidal people do consider the path of violence toward others.
In regards to the most recent slew of threats, Vanderbilt University sociology and psychology professor Jonathan Metzl said people are "on edge and there's more concern in communities, more concern among police." Law enforcement officials are asking the public, as always, to report suspicious activities.
"It's possible that members of the public are doing better at reporting warning signs to law enforcement,'' said University of Alabama criminology professor Adam Lankford. "Although the 'If You See Something, Say Something' campaign has been in place for many years, more Americans may now realize that it applies to mass shooting prevention, not only terrorism prevention.''
Below is a breakdown of the recent threats against schools, colleges and hospitals — many of which were discovered thanks to people or persons speaking out. The suspects are both male and female and cover a wide range of ages and geography. Of the 15 threats listed, more than half were made through social media apps, including SnapChat, Twitter and Discord.
Aug. 11: A 28-year-old Palm Beach County woman was arrested and accused of making an online threat to shoot up her children's elementary school because she was unhappy they were moved there due to redistricting. The mother was charged with intimidation.
Aug. 11: A 17-year-old was arrested for making a threat against Oak Grove High School in Hattiesburg, Mississippi. According to police, the boy posted a picture of a weapon on social media alongside a threat towards the school.
Aug. 13: A 15-year-old Albert Lea, Minnesota, girl was arrested for allegedly threatening to shoot up Albert Lea High School. Police received several phone calls about a threat the student had made and shared on social media. She was arrested for felony threats of violence.
Aug. 15: A 15-year-old girl was arrested after threatening on social media to shoot up a Fresno, California, high school. The girl posted a photo of a rifle display inside a store along with the message, "Don't come to school tomorrow."
Aug. 16: Tempe police arrested a 14-year-old boy after his threatening messages towards Mountain Pointe High School in Ahwatukee, Arizona, were found online. While there was no reference to the school in the original threat, students were reposting the threatening messages online.
Aug. 16: A 15-year-old boy was arrested after posting a message on a video game chat that said, "I Dalton Barnhart (a fictitious name) vow to bring my fathers m15 to school and kill 7 people at a minimum."
Aug. 16: Two juveniles were arrested in connection to threatening text messages against two Tupelo, Mississippi, schools, including Tupelo Middle School, which went into a partial lockdown. One of the text messages read, "You are a very beautiful girl but I hate to say there is going to be a school shooting this week and a lot of people will die. Save yourself while you can."
Aug. 18: A 33-year-old Iraq Veteran is facing three felony counts, including threatening domestic terrorism, after posting YouTube videos threatening violence against a Ferris State University professor and northern Michigan hospitals. Relatives said Holmes is suffering from PTSD.
Aug. 19: An 18-year-old Hawaii man was arrested and charged with first-degree terroristic threatening after he tweeted that he "might shoot up a school." Police said he stated he posted the statement because he "thought it was funny."
Aug. 20: A 19-year-old man was arrested after he was accused of threatening to shoot up a classroom at the University of Houston Downtown in a Snapchat video. He is facing a felony charge of terroristic threat.
Aug. 22: A 16-year-old Florida girl faces a felony charge of making a written threat to kill when she allegedly took her sister's phone and wrote in a group chat, "Next person to say something is the first person I will shoot on the school shooting that will take place this Friday." Several parents alerted school officials at St. Mary Magdalen Catholic School in Altamonte Springs.
Aug. 22: A 12-year-old Brandon, Florida, girl was arrested for threatening a mass shooting at Burns Middle School using Snapchat. "Dear bms students I will be shooting that skool [sic] up September 3 2019 be ready say your goodbyes to you're [sic] family because that is finel [sic]…Goodluck (; be ready," the post said according to the sheriff's office. A student reported the threat to their school resource officer.
Aug. 22: Two 13-year-old male students from Juneau, Alaska, were arrested for planning to take a gun to school and shoot people. Two parents called the Juneau Police Department to report the allegedly overheard plan. Bost students are facing a terroristic threat charge.
Aug. 22: According to Broward County police, a Nova High School student made a threat through the messaging app Discord. The threat read, "I want to shoot up a school. This is a genuine feeling. I want people to suffer. … I wish to see those I haven't shot shake in fear and scream and cry at such a heinous act. Then see the shock on their faces once I've shot them too." The student was charged with false report of a bomb or explosion.
Aug. 23: Toksook Bay School in Alaska was placed in lockdown after a 17-year-old student allegedly made a threat to shoot up the school after he was kicked out of the building. The student is facing one count of terroristic threatening in the second-degree.