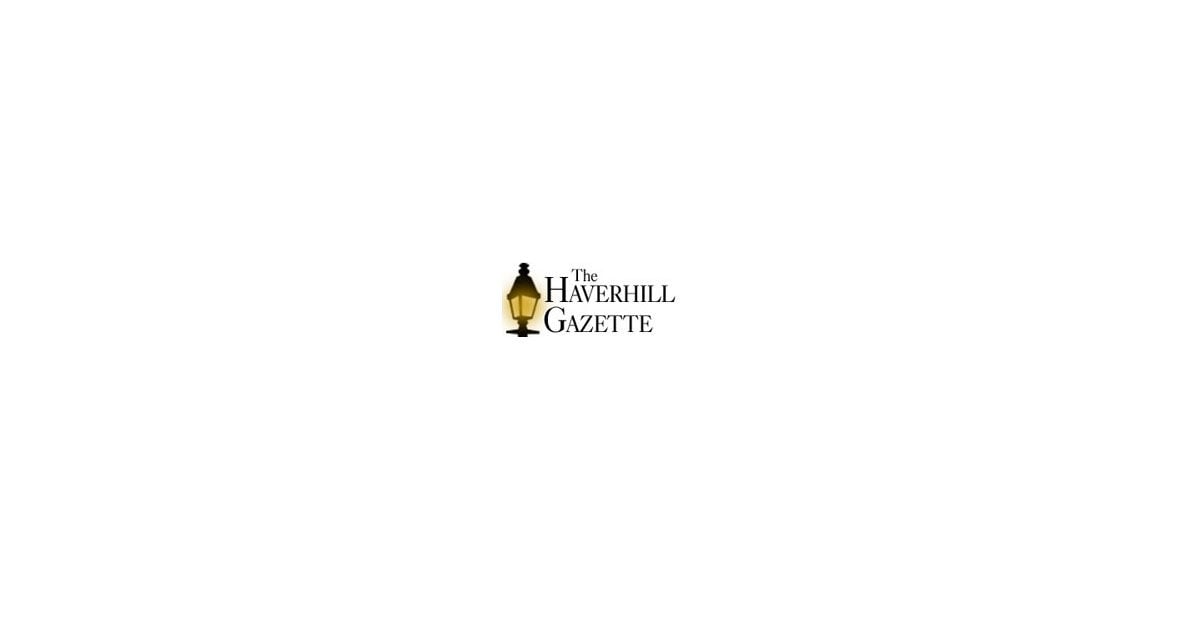 Mayor James Fiorentini, Superintendent Margaret Marotta and police are drawing up a plan for better school security after a Haverhill High summer school student was accused of bringing a gun into the building.
The plan also comes after the mass shootings that shocked the nation last weekend.
Fiorentini said he has met with Marotta and police Chief Alan DeNaro to review last week's incident involving the student at Haverhill High.
The mayor said he and the superintendent are reviewing existing school security and hiring a private security company to do a complete audit of the high school building and campus.
"No child should ever be in fear in our schools," Fiorentini said. "With the most recent horrific national events, we need to be certain we are taking every and all precautions and measures recommended by police and security professionals."
Fiorentini was referring to two mass shootings over the weekend — one in El Paso, Texas, in which 22 people were killed and more than two dozen injured, and one in Dayton, Ohio, in which nine people were killed and 27 more injured.
On July 29, a 16-year-old summer school student fled Haverhill High after a teacher and security guards spotted the student in possession of what appeared to be a gun, police said. Officers found and arrested the student up the street from the building on Broadway, but have been unable to locate the gun, Fiorentini said.
"We were already in the process of updating our security plans, policies and procedures, but we will be expediting that process due to the recent incident," Fiorentini said, noting that there were two security guards in the high school at the time of the incident.
The idea for a comprehensive review of school security was brought up about a year ago by School Committee member Scott Wood.
"When you conduct a full review, it results in a comprehensive report on every facet of school security you can think of," Wood said.
Fiorentini said police were already in the midst of a review of school building safety plans for all schools in the district. The review focuses on a police officer inspecting each school to make sure it is secure and follows security protocols.
"The high school incident happened in the middle of this review, but it certainly provided us with a reason to speed it up and make sure we quickly make any updates and improvements to our security plans that are recommended by police," Fiorentini said. "We've had school safety plans for many years and we are always updating them, but what happened last week is totally unacceptable and must not happen again."
City Councilor Joseph Bevilacqua is suggesting the high school install a metal detector and also ensure students are not slipping through entryways into the building that aren't monitored by staff.
Bevilacqua said he doesn't want to be an alarmist, but "to do nothing would be a disservice to students and teachers."
"Because we're now in a period of much violence across the county, what's paramount is to ensure the safety students and teachers," he said. "I understand some people don't like the idea of a metal detector, but you can't go into an airport, a courthouse, the Statehouse or many other state office buildings without having to go through a metal detector. It's a minor inconvenience that can provide a new level of safety."
He said recent shootings in the city have residents on edge.
"Now, with a student allegedly bringing a gun to the high school, it has parents and others greatly concerned," Bevilacqua said. "We see in the press about copycats, which is another of my concerns. I don't want to see another kid trying to do the same thing, just so they can say they got away with it."
Wood, chairman of the School Safety Subcommittee, said that group is meeting this week. The subcommittee was formed to make recommendations on school security issues to the full School Committee and includes the police chief, school superintendent and School Committee member Gail Sullivan.
According to the meeting agenda, the subcommittee planned an executive session to "discuss the deployment of security personnel or devices, or strategies with respect thereto; and/or to investigate charges of criminal misconduct or to consider the filing of criminal complaints."
Wood said the executive session discussion was prompted by the July 29 incident at the high school.
"We'll take a look at what happened that day and what we can do better in the future," Wood said.
The subcommittee may reconvene in open session to confirm any actions taken in the executive session.
The subcommittee also planned to discuss a school safety assessment, the kind Wood has been talking about and which the mayor said is happening.
The possibility of using metal detectors would be one portion of a comprehensive security approach, Wood said.
"If you just put metal detectors at the front door," he said, "how does that prevent someone outside the school from having a gun?"