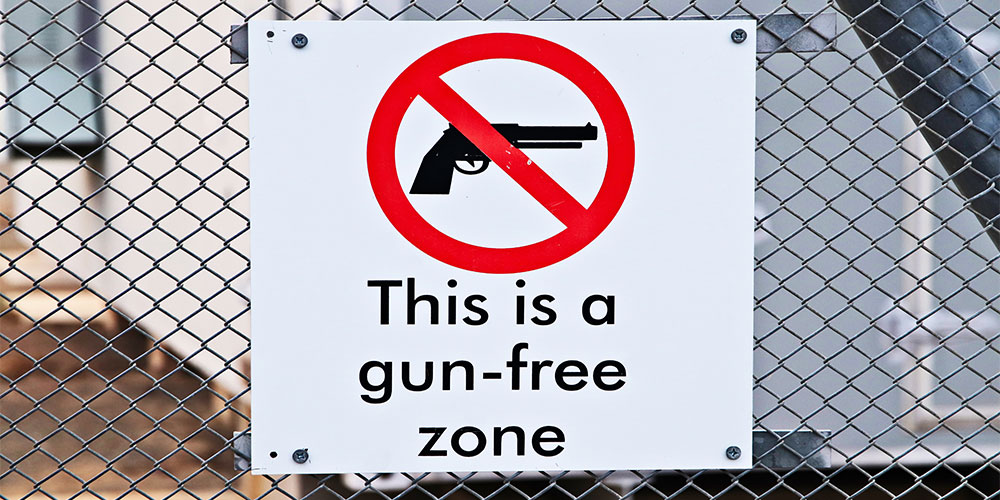 New Hampshire, Wyoming and Hawaii are the only states that don't have a law prohibiting visitors from bringing guns on school grounds.
A New Hampshire school board unanimously approved a policy last week prohibiting any visitor from bringing a gun into Hampstead school buildings.
The policy applies to school employees, visitors and "all other persons" at Hampstead Central School and Hampstead Middle School and became effective immediately, reports
The Union Leader
. It does not apply to law enforcement or
school resource officers
.
"This isn't in place to infringe on anyone's Second Amendment rights. This law is in place to protect students and staff in our buildings," said board chairwoman Karen Yasenka.
New Hampshire, Wyoming and Hawaii are the only states that don't have a law prohibiting guns on school grounds.
The New Hampshire Safe Schools Act prohibits students from possessing a firearm in safe school zones but does not extend to visitors, according to The Eagle-Tribune.
"In the absence of state law providing for it, we felt it was up to us," Yasenka added."The safety of our students is something we have been working on for a number of years, and this policy was just a natural step."
The board adopted the policy just a few months after the Legislature approved Governor Chris Sununu's vetoes of three gun control bills that would have established gun-free school zones, among other things.
"It's a bold stand to take when we can't get a law passed," said Superintendent Earl Metzler. "Knowing this is a policy might stimulate discussion. It might feel a little political, but it's really not. It's about student safety."
The school board discussed the potential impact and implementation of the policy for nearly two years, researching other schools' practices and state laws and working with attorneys, according to Metzler.
Republican State Representative Mark Pearson of Hampstead said the policy won't improve school security.
"I think the Hampstead School Board, like all of us, want to keep our kids safe. But I think the policy to do that is backwards," he said. "I wouldn't want to advertise who has a gun and who hasn't. I want to keep people guessing so that a person coming to mean hard might think twice about coming."