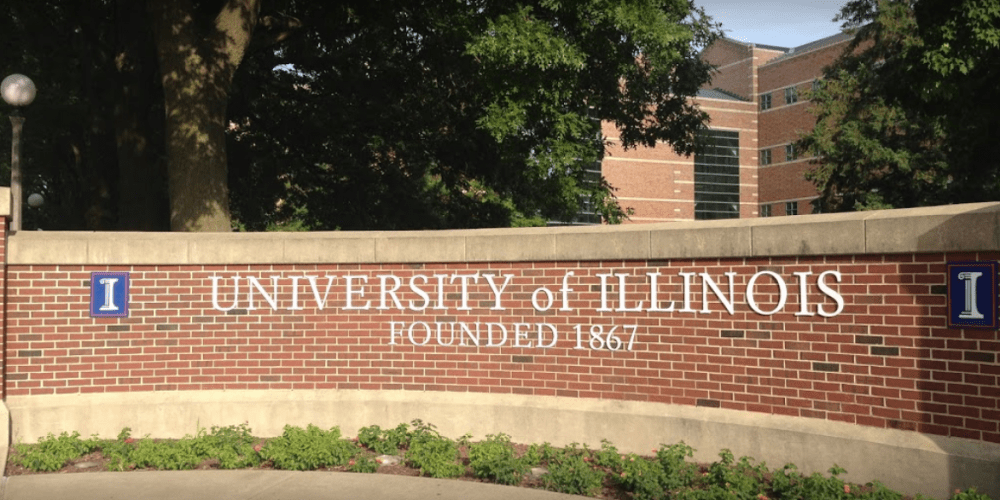 Several instances have proven to University of Illinois police that the campus' extensive video surveillance system is vital for campus security and safety.
Ed Kavanaugh, the department's telecommunications supervisor, remembers sitting at his desk several years ago watching an empty campus when an intoxicated man stumbled out of a bar, reports the News-Gazette. The man fell off a loading dock, hit his head against a dumpster and fell to the ground.
Kavanaugh was able to see the whole thing by switching throughout what is now 1,900 cameras on campus.
"I get dispatch out there to find him, and he had crawled away 30 to 40 feet and they found him unconscious," Kavanaugh said. "The paramedics said that had he been out there another 20 minutes, they thought he would've been in serious trouble."
Aside from catching crimes and monitoring the campus, the cameras are used to improve traffic patterns after large events on campus and help determine fault in traffic accidents.
There is no question that on the University of Illinois campus, there is a good chance that no matter where you are, your image is likely being captured and recorded.
Beginning in 2008, more and more cameras have been added throughout the campus. Since then, around $4 million has been spent on hardware, software and staff time, said UI Police Communications Director Pat Wade.
When UI police added more cameras to city property in 2014 and 2016, they had to go through the city council first. While the motion did pass with a majority vote, some voiced their concerns.
Councilman Tom Bruno voted against adding more security cameras in both 2014 and 2016. He said he has concerns about the government or university monitoring events like protests.
"Maybe you're 19 years old and young at heart, and you're walking down the Quad at 11 p.m. with a person you've fallen in love with and you just want to kiss," he said. "And you're kissing, but you're thinking, 'I wonder if someone at the public safety building is watching me kiss under the moonlight at the Quad.' It takes a little of the charm out of it. And I don't want to live under that government surveillance."
According to UI Police Lieutenant Joseph McCullough, the placement of cameras comes down to "fascinating science."
"We work with our crime analysts, we work with other university entities to figure out high-profile areas and less-traveled areas to strategically place them where we want to not only go back and figure out evidence of crimes, but our telecommunicators at the front desk are really practiced in real-time operation of them," he said.
In conjunction with the ACLU, a policy was put in place that restricts security cameras on campus. Audio recordings are prohibited, and cameras can't be pointed into private areas like dorm rooms and bathrooms, or through windows of private residences.
The policy states that security cameras must be used for "monitoring or recording public areas for the purposes of enhancing public safety, monitoring restricted areas or equipment, to discourage theft and other criminal activities, and for preventing, investigating and resolving incidents."
"We think the guidelines are a good thing," said Ed Yohnka, director of communications and public policy for the ACLU of Illinois. "What we have seen far too often is just an explosion in the use of surveillance systems without any guidelines, without any regulations, modest or otherwise, built around them. So, the importance of putting them in upfront and putting those policies in place is a critical thing."
The post Security Cameras at Univ. of Ill. Give Police Peace of Mind, Worry Others appeared first on Campus Safety Magazine.